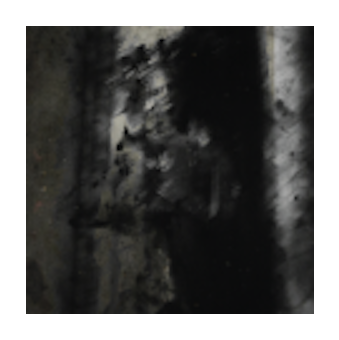 Sutekh Hexen -Salem- (standard version)
Side A:
Black Mirror
A Nameless Knot
Side B:
Acceptance (Praxis)
To Reveal
To Conceal


-Salem is an occurrence of allusions, devotion, & result.-
"…On May 30th, 2014 Sutekh Hexen performed with several other bands at the Wisp House, a former nunnery located in Salem, Oregon. It was early the next morning; sleep had settled over the neighborhood. The party was winding down, and the house had become quiet except for a few people having conversations here and there. I was preparing my Thermarest and thinking how nice my sleeping bag was going to be when I heard sounds starting to emerge from the basement again. I looked at my 'bed' and started rummaging through my pack for my recorder. I put some fresh batteries in and looked at my phone.  'I should be sleeping,' I thought to myself as I sat down on the stairs and pushed record. One by one, each of the guys came downstairs…"
M.G./GreySun
St. Roch Av. Recordings presents the LP version of Salem -- a live, impromptu field recording by GreySun Records that provides a rare glimpse into the improvisational and unscripted creative realms of Sutekh Hexen.  
Finding the collective at its most forthright and primitive to date, Sutekh Hexen conjures something entirely original within its own construct. Upon completion came reflection and context, which yielded a challenging and equally commanding release in six movements. Housed in a heavy tip-on gatefold jacket and individually hand numbered, Salem is available in a standard edition of 250 black vinyl and a deluxe version of 50 smoke-swirl vinyl. Digital download code included.   
Appurtenances to the deluxe version:
Hexad Prints:  Inspired by each audio track of Salem, artist Grady Gordon  has created six original corresponding monotypes which have been hand letter-pressed in conjunction with  Small Fires Press/St. Roch Av.  11.5" x 11.5" black ink. 140lb cover stock. 
Written, recorded & mixed by Sutekh Hexen with Mateo Garcia




Mastered by James Plotkin

Cut by EJ Emmons at Imagehaus

Front cover by AE Csaky 

Back cover by Joshua Churchill

Hysteria text by Robert Fitzgerald

Art direction & design by Kevin Gan Yuen
Salem is also available in limited edition cassette format by 
GreySun Records (GSR20)