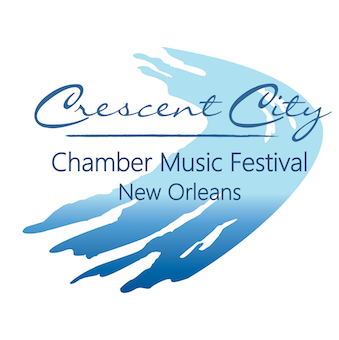 Crescent City Chamber Music Festival - Live in Concert 2017 / 2018
Side A:
Felix Mendelssohn: Octet in Eb major, Op.20 - Presto
JP Jofre: Primavera
W.A. Mozart: Flute Quartet No.1 in D major, K.285 - Rondeau: Allegro
Arnold Schoenberg: Verklärte Nacht, Po.4 - Sehr ruhig
Side B:
Dimitri Shostakovich: Two Pieces for Octet, Op.11 - Scherzo: Allegro Molto
Johannes Brahms: Piano Quartet No.1 in G minor, Op. 25 - Rondo alla Zingarese
total running time: 37 minutes
St. Roch Av. Recordings, in conjunction with New Orleans Record Press, proudly presents the music of The Crescent City Chamber Music Festival. 
Founded in 2016 by New Orleans native Luke Fleming, this outreach/mission centric festival creates extremely intimate, informative and interactive dialogs with their audiences.  
Performing with Festival Artists, Ensembles-in-Residence and Special Guest Artists, in 30 different locations including: nursing homes, schools, churches, homeless shelters, mission sites, and other helping organizations in the Greater New Orleans area, the CCCMF brings chamber music to the city in a way like no other.
In addition to these unique events, the CCCMF will also perform six free concerts during the festival. The first of which will be held at New Orleans Record Press.
The opening of this festival and record release concert also marks the first ever live performance at NoRp's pressing facility. 
The concert is free and open to the public. Oct. 3rd, 7:30pm.
For more information and upcoming events with CCCMF click here . 
Vinyl package includes: 
7 live tracks from the 2017-18 season
180 gram vinyl 
Letter pressed insert
Download code 
Blue/White swirl variant will only be available at live performances or by contacting CCCMF directly. 
Black vinyl variant via St. Roch Av.