Louviere + Vanessa: Resonantia
Side A:
Praxinoscope-12 frame animation
Side B:
St. Roch Av. Recordings is proud to release the vinyl component to a new body of work from New Orleans' based artists 
Louviere + Vanessa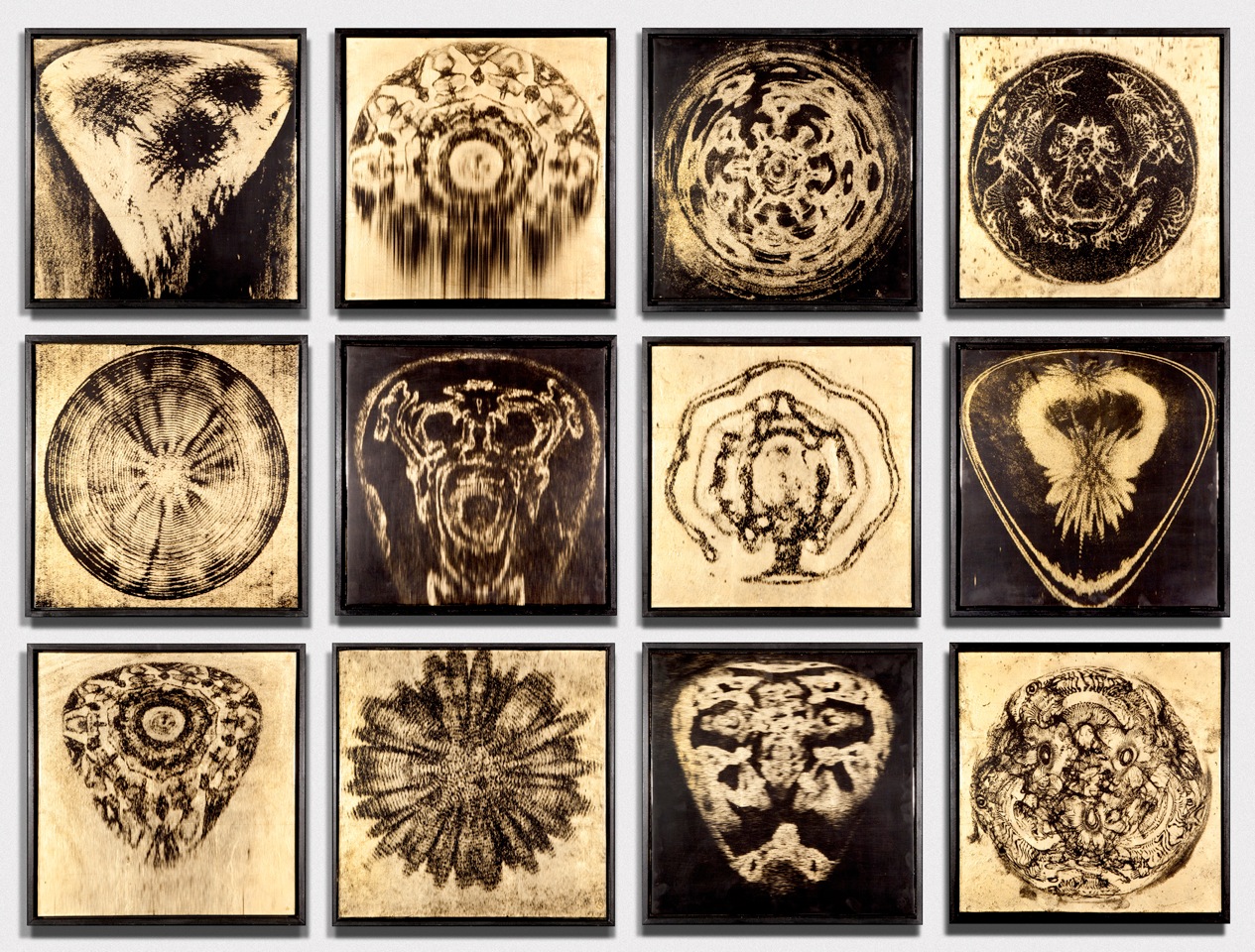 Everything you hear is photography
Everything you see is sound
Resonantia: dissolves the definitions of sight and sound by creating an ambiguous permutation between the mediums.  12 images corresponding to the 12 basal notes in music comprise the series. These images were first realized through a home-made tone generator, transmitted through water and photographed then printed on archival kozo paper mounted over gold-leaf dibond on handmade stretchers and sealed in matte resin with hand applied spot-gloss resin.
The photographs were transmuted back into sound through the use of sonic grey-scale imaging and appear as the ambient soundscape: Misophonia. This track receives it's final metamorphosis into imagery though the use of a spectrometer. All the other Stars is a Southern Gothic styled duet by L+V which is accompanied by a twelve frame animation when viewed with the praxinoscope mirror included with the album.
The images which appear on the album itself were created using a sonic grey-scale conversion algorithm. These images were cut directly into the vinyl are the first of it's kind and 100% playable with a phono stylus.
For additional information and artwork pricing contact:  L+V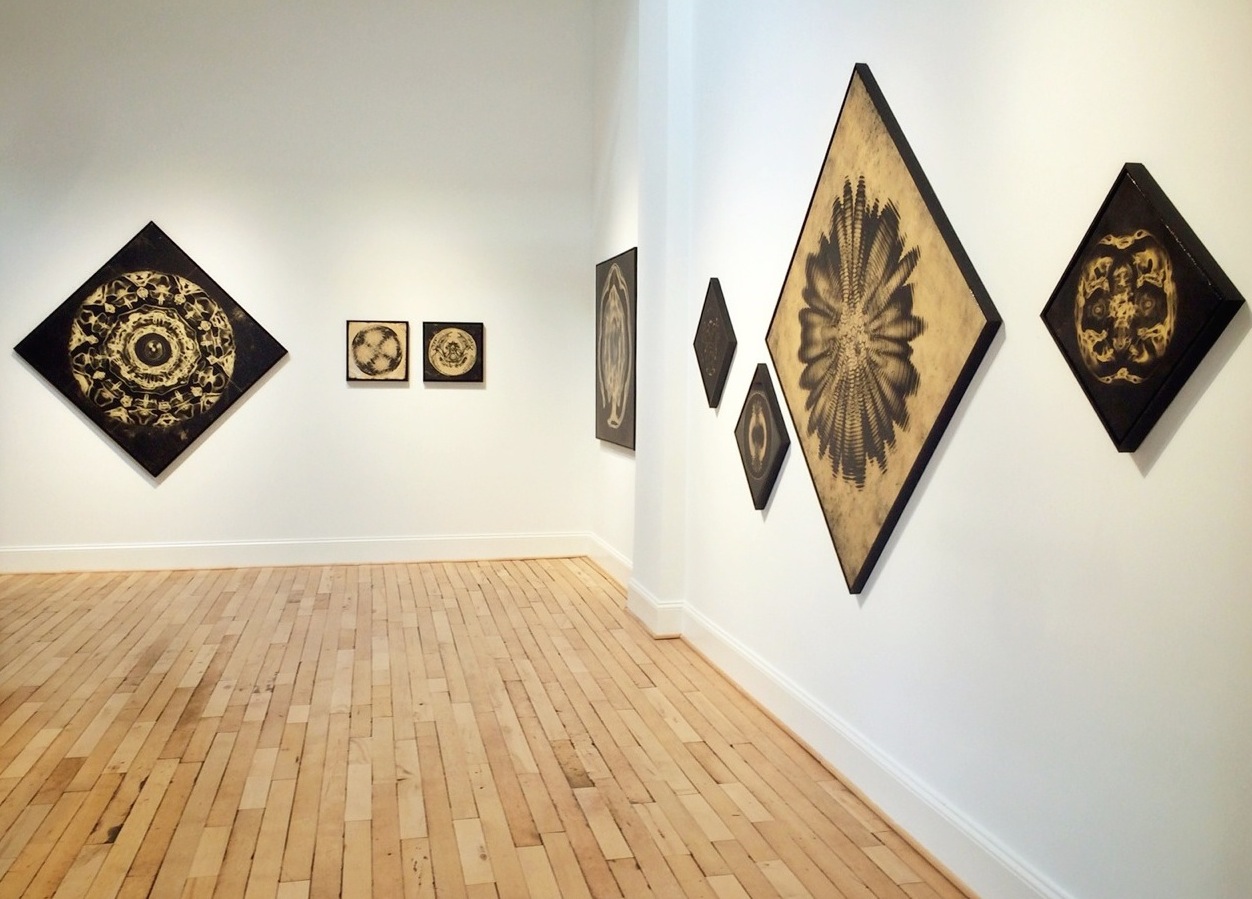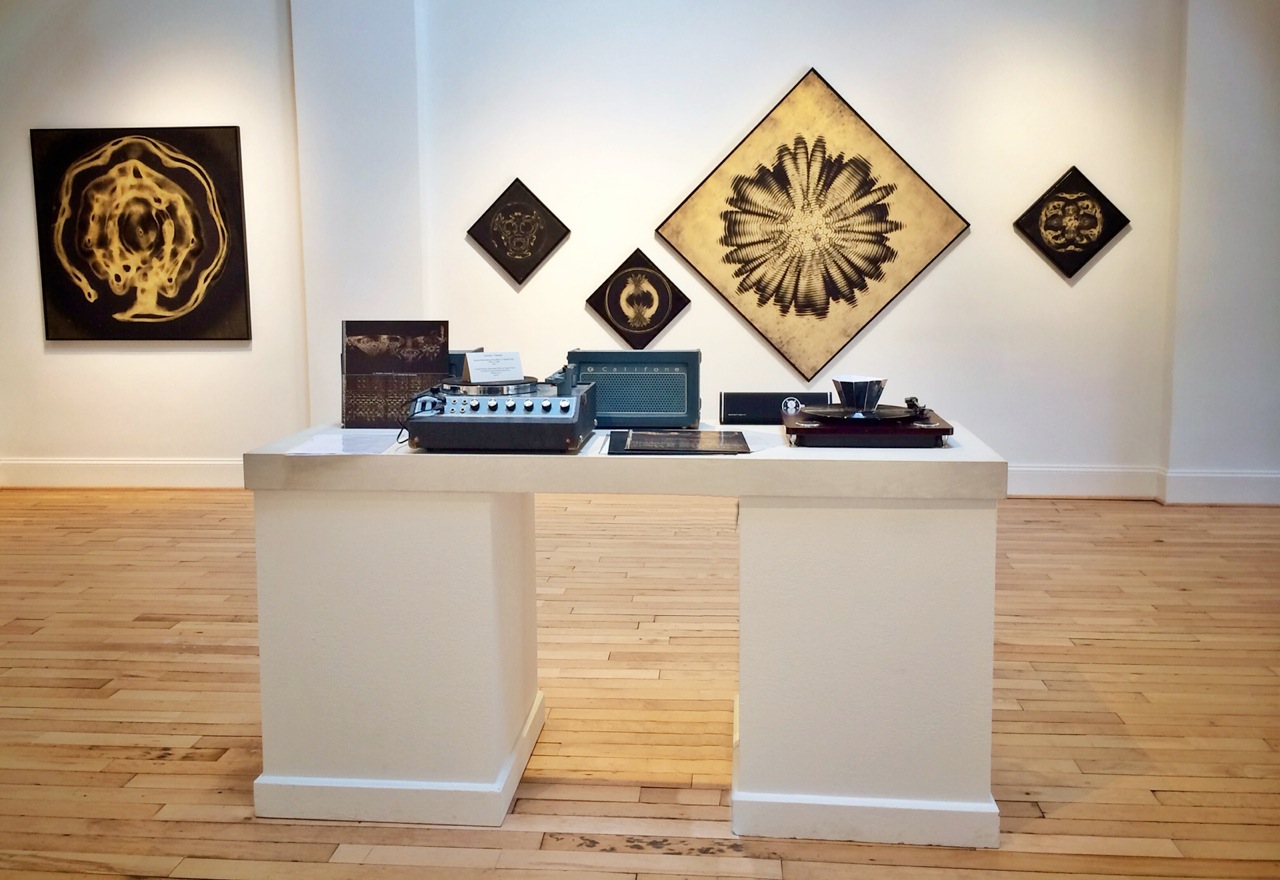 Limited to 400 signed and numbered copies

200 gram vinyl

Stoughton "old-school" gatefold jacket

Library of Congress approved archival quality polyester packaging

Mastered by: Rick G. Nelson

Graphic Groove Technology by: Todd Mariana of Deep Grooves Mastering

Lacquer Mastering by: Stan Ricker