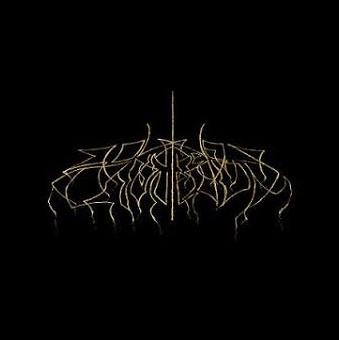 Wolves in the Throne Room
Side A:
Thuja Magus Imperium
Ahrimanic Trance
Cleansing
Side B:
I Will Lay Down My Bones Among The Rocks And Roots
total running time: 01:04:00
St. Roch was able to capture two WITTR performances during the 2011 Celestial Lineage tour.  The first is an audio/visual recording 9.25.11 of an extremely intimate evening at Nowe Miasto, New Orleans, L.A.  (One song video sample above)  The second is an exclusive soundboard recording from 9.12.11 at the Bell House, Brooklyn, N.Y.  and is offered here in a special limited edition of #509 cassettes.  
The first #283 copies feature: Letter-pressed packaging wrapped in handmade sagebrush (Artemisia tridentata subsp.) paper shroud.  Sage branch,  jute string, and dark gold St. Roch Av. wax seal binding.  Prayer of Transformation lyrics in golden letter-press (61 prime numbered copies) and black letter press (222 copies).  Cassette cover is designed to be burned after opening.  Mastered by Mell Dettmer.  Limit 1 per customer.  
The remaining #226 copies will only be available at live performances during the Wittr 2016 Fall Tour...